Electronic Home Monitoring
Electronic Home Monitoring
1-888-477-5464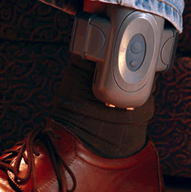 GPS Ankle Monitor
OMS has been active in the Alcohol Monitoring, Ignition Interlock and GPS monitoring sector of probation/parole long enough to know that quality equipment helps all parties concerned when monitoring is part of  the court's condition of release or sentencing.  We are a 24/7 service company.  We even work holidays.  It is our sincere desire to help you with all of your monitoring needs.  OMS has the most competitive  over all pricing for ignition interlock devices in southwest Washington and the lowest overall cost for electronic home monitoring,  alcohol Monitoring, Active and Passive GPS Monitoring, EHM, House Arrest and Home Detention.
Alcohol Monitoring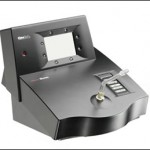 We have the monitoring device you need, whether it be Alcohol,  EHM / EHC – Active – Passive or RF Monitoring Devices we have them all.  Our ability to meet your electronic home monitoring or alcohol monitoring nee whether or not you have a hone phone line  is not hindered.  We offer Cellular based alcohol monitoring as well as GPS and cell based RF home monitoring Units.  For alcohol monitoring we offer both land line and cell based alcohol monitoring equipment.
If you have any questions about our products or would like to schedule an appointment please call us toll free 1-888-477-5464 or fill out the form and have an agent contact you.
Electronic Home Monitoring
Contact Form
Alaska Electronic Home Monitoring,
California Electronic Home Monitoring,
Hawaii Electronic Home Monitoring,
Idaho Electronic Home Monitoring,
Oregon Electronic Home Monitoring,
Utah Electronic Home Monitoring,
Washington Electronic Home Monitoring,
Alaska Alcohol Monitoring,
California Alcohol Monitoring,
Hawaii Alcohol Monitoring,
Idaho Alcohol Monitoring,
Oregon Alcohol Monitoring,
Utah Alcohol Monitoring,
Washington Alcohol Monitoring,
Alcohol Monitoring and Drug & Alcohol Testing